In the world of divorce, you need a knowledgeable attorney to reach the outcome that is best for you.
Entrust your case to my team, including aspects like:
Divorce (Contested & Uncontested)
Custody and Visitation
Child Support
Spousal Support/Separate Maintenance (Alimony)
Counsel Fee Awards
Equitable Distribution of the Marital Estate
There are several ways to move forward with a divorce or separation. In a divorce there must be an "Equitable Distribution" of assets and debts. That doesn't necessarily mean a 50/50 split, merely that the split will be "equitable." Any property obtained during the marriage is marital property regardless of who has title, though there are exceptions. The exceptions include, but are not limited to, inherited property, gifts from outside the marriage, or personal injury awards. These items are separate property as is property acquired prior to the marriage or after filing the Summons for Divorce. These separate property assets are not subject to "Equitable Distribution". It is important that these assets remain "separate" throughout the marriage and are not "co-mingled" with marital assets.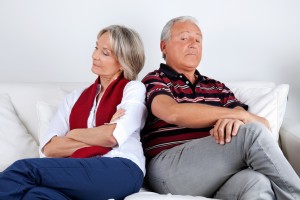 Financial disclosure is required in a divorce in order to divide the marital estate and to determine support. All assets are open to review including earnings, bank accounts, jewelry, real estate holdings, stocks, businesses, pensions, annuities, IRAs, automobiles, antiques, and furniture, etc. The law views marriage as an economic partnership and a divorce as the division of those assets (and debts). In a divorce all the assets should be valued in order to accomplish a fair division of the marital estate.
The statutes provide for the determination of separate maintenance/spousal support (previously termed alimony) and child support. Various factors are considered by the Court when deciding these issues.
New York State Law provides that parties may "opt out" of the divorce statutes by a written agreement properly executed between them. The law also provides for interim relief while an action for divorce or separation is pending, referred to as "pendente lite" relief, which is obtained by making a request of the Court. This includes an award of support, exclusive occupancy of the parties' home, counsel fees, expert fees, etc.
Issues regarding custody and visitation are a primary consideration in all matters of divorce and separation. The "best interests of the children" is the standard by which a custodial and visitation determination is made. Either party may be awarded legal and/or residential custody of the children, which is often determined with the assistance of an Attorney for the Child (previously termed "Law Guardian") and forensic specialists. It is also possible to have shared or split custody arrangements.
My trusted team will work with you and for you to obtain the best possible resolution to your case. We can save you thousands of dollars in fees because of our team approach.